Our experience and expertise
Over the last decade QSA has developed and provided distinctive training courses designed to enhance the skills of frontline professionals who support people living on low incomes and struggling with particular issues. 
QSA's training is designed from our own frontline experience, in other words directly informed by the practical projects and services which QSA runs in pursuit of its mission:  supporting people living on low incomes in east London and beyond to seek solutions to the issues affecting their lives.
Training other frontline workers is a key way in which we enact the second part of QSA's mission:  sharing our work with others when it is clear that it has the potential to bring benefits to communities outside of our own.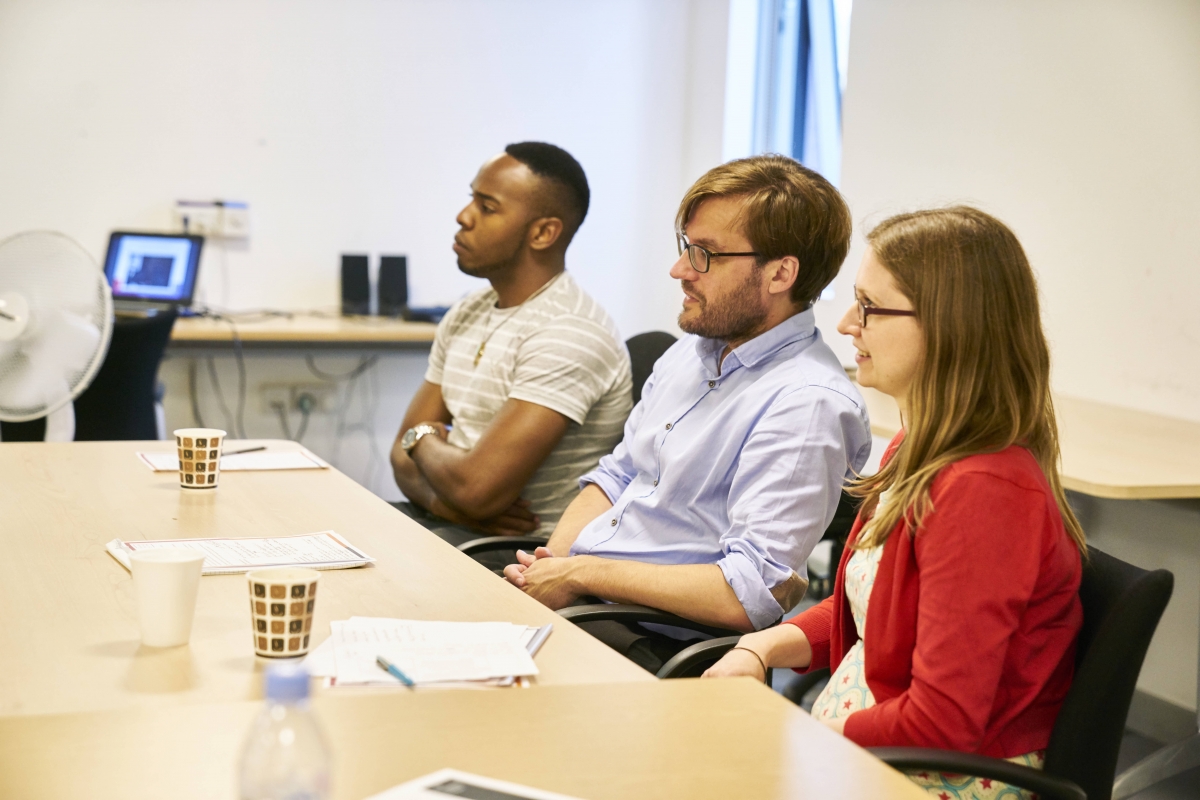 Currently our training for professionals focusses on two key areas, aiming to build confidence to engage with clients on two difficult and sometimes taboo issues – money and death:
Helping professionals, whose clients have money worries, to start building positive dialogues and support financial capability.  This includes:

How to broach the subject with clients whose experience of money is complicated for example through unstable income, homelessness, addiction, or mental health problems
Enabling clients to recognise the personal drivers for their individual financial behaviour, and assess whether their financial habits serve them well
Train the trainer – how to run courses for groups of clients to develop financial self-awareness and practical money management skills.

Helping professionals who are in regular contact with bereaved people or people with life-threatening or terminal conditions, to support clients who are struggling to arrange an affordable and meaningful funeral.  This includes:

Knowledge of funeral options and cost implications
Ways to help clients reduce a funeral bill
How to help clients raise money from state benefits or charitable sources.
QSA has provided face to face training for around 1,750 people from over 750 organisations.
Our training offerings draw upon longstanding experience, but are also constantly evolving in light of new insights from our work and the changing needs we respond to.  In the last year we have introduced several new, shorter courses which tackle particular aspects of the above themes, aimed at professionals who can only take a few hours out of their busy working lives.
View our training events calendar
Our values
Like all of our work, QSA's training reflects our values of equality, simplicity and truth:
Equality – whilst QSA's trainers have experience and expertise to share, we recognise that training participants bring a lot to the table too, and the aim and process is for all involved to learn from each other
Simplicity – we believe in making what we do as simple as possible, so in our training we don't shroud the content in needless jargon or acronyms
Truth – we acknowledge that the subjects addressed by our training (money and death) are difficult, but QSA is committed to tackling them honestly, and helping fellow professionals to build dialogues with their clients on as positive a footing as possible.
Our trainers
A background in various areas of crisis support and in training other frontline professionals to support their clients.  
Advice sector professional with experience of training other frontline workers, especially on welfare rights.  
A background in delivering specialist money and benefits advice services and running related training courses.