When Fatima first visited us, she was struggling to rebuild her life after some difficult experiences.
Living on a low income made finding some support even harder.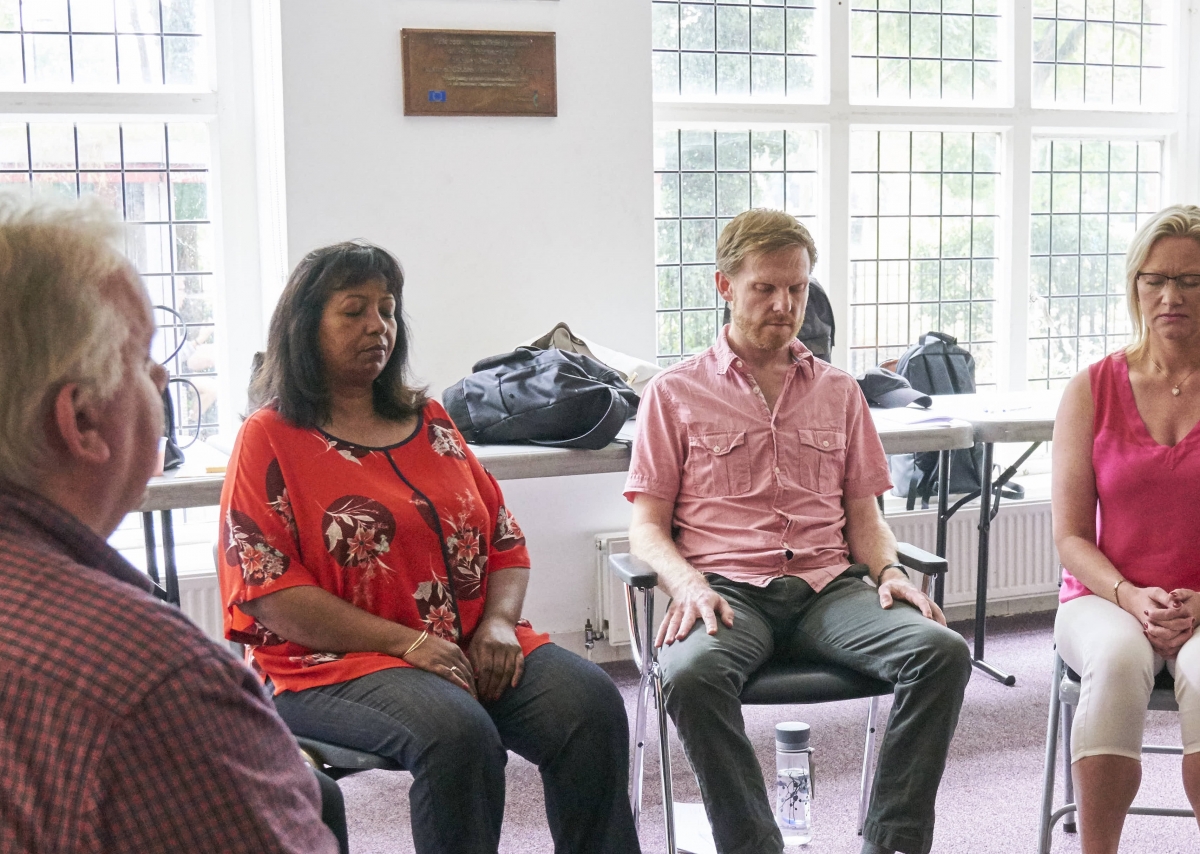 "I was stuck and I didn't know which way to go."
Fatima, before finding our wellbeing project, this way up
That's when Fatima learned about our This Way Up project. It offers east Londoners on a low income one-to-one life-coaching and group mindfulness training. It's all about creating a space where our qualified practioners can work collaboratively with people so they can:
Better understand their mind and emotions.
Develop more emotional resilience.
Set and work toward positive goals.
This Way Up works because we don't impose our ideas of 'success' on the people we work with. We support them to achieve goals that matter to them - big and small.
"After This Way Up I felt like I was flying. It doesn't make your problems go away, but you learn how to deal with them the next time around."
Fatima
The difference it made to Fatima
"The mindfulness was like a coping mechanism" explains Fatima "and the coaching was like opening up other things that you might have closed down. This Way Up leaves you feeling like there are no barriers.
"They put a lot of emphasis on doing your own thinking - they're not there to prescribe help. They're there to help you adapt it to your own scenarios."
In Fatima's case, she used what she learned at This Way Up to cope with being nervous before a job interview. 
"I remember having a coaching meditation session before the interview so I could recreate that stillness and quiet. I sailed through the interview and got thE job!"
Fatima
Last year, Fatima generously volunteered to help us deliver more This Way Up sessions. Feedback from the participants showed that:
100% of our attendees agree that both the life coaching and mindfulness sessions were helpful to them.  
98% of our attendees felt that they had made real progress with their mental health and confidence. 
Help This Way Up reach more people in 2018
Today, we're looking forward to delivering two more This Way Up courses in 2018 and you can be a part of its success. You won't have to volunteer hours of your time like Fatima. Your donations to our This Way Up appeal will help us to offer the kind of support that is rarely accessible to people on low incomes. 
"Without This Way Up I think I would be completely stuck," Fatima explains. "It is really important when people are at their lowest."
We are really grateful for your support.