Quaker Social Action's origins are in east London, and much of our work continues in this distinctive area.  
But this picture is changing.  
New figures from 2016-17 reveal that QSA's reach and influence now stretches across the UK.
Last year 3,294 people living on low incomes directly used QSA's services, 194 professionals accessed QSA's financial capability training and 2,016 organisations across the UK engaged with the Fair Funerals Campaign.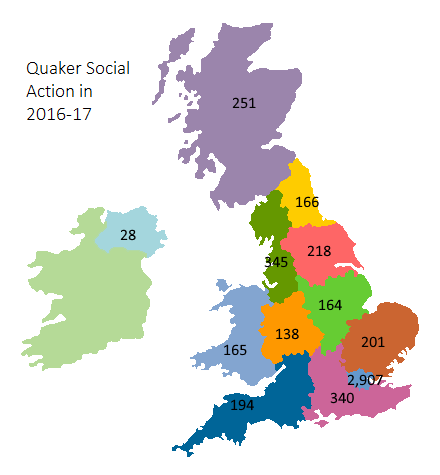 Growing demand for funeral poverty support
The growth of funeral poverty across the UK is one of the main drivers for the expansion of Quaker Social Action's services across the country.  
Practical funeral support project Down to Earth has seen a staggering rise in numbers of people accessing its service since it began in 2010.   Even in the last year there has been a 27% rise in the numbers of people accessing Down to Earth, from 769 to 978 people struggling with funeral costs.  66% of those 978 people using Down to Earth's services were from outside of London.
Campaign success
Alongside Down to Earth the Fair Funerals Campaign has taken QSA further than ever before. 1,655 funeral directors from north to south, east to west have now signed the Fair Funerals Pledge.  
Sharing learning 
At the same time QSA's financial capability project Made of Money continues to share its unique approach with other organisations.  In the last eleven years the Made of Money have travelled up and down the country training 1,102 people from 549 organisations.  This year Down to Earth joined them in sharing their funeral support expertise with people working in end-of-life situations.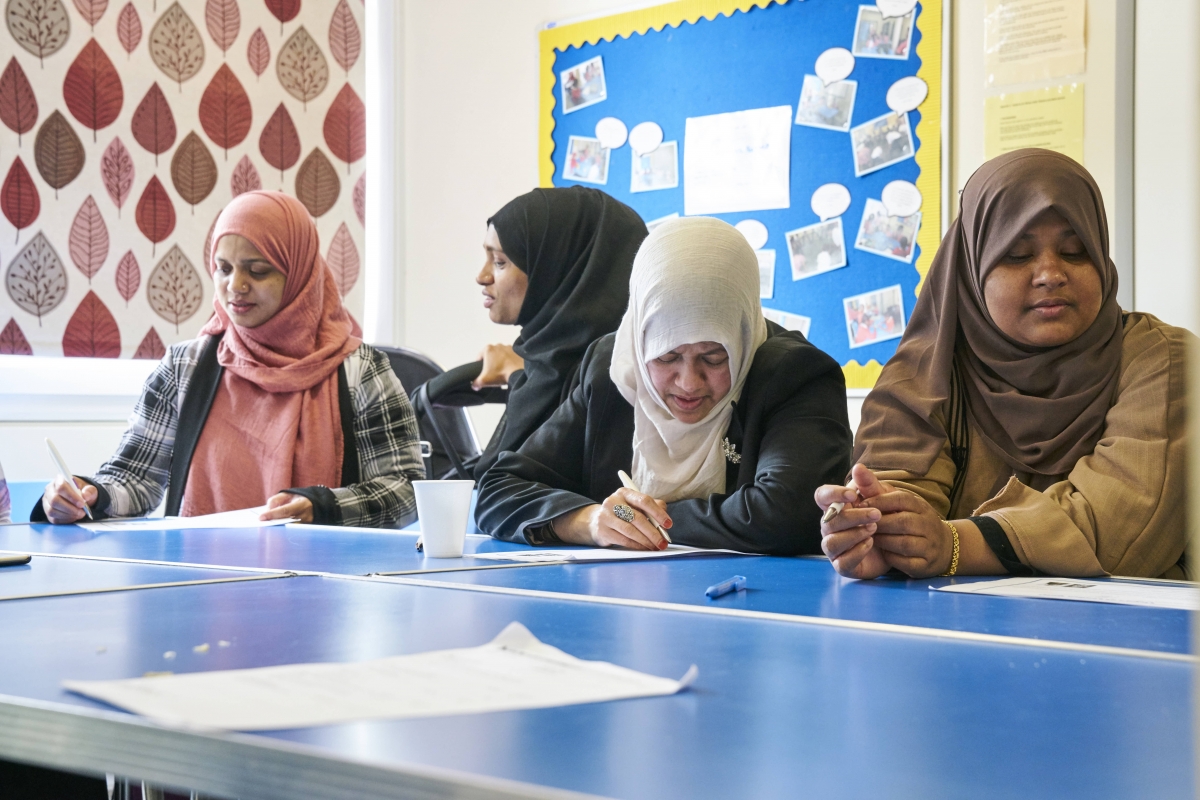 Back to 1936 and east London
This map of QSA's activities in 1936 is focused on 9 centres in east London.  Those who knew the Bedford Institute Association (QSA) at that time would be amazed at how far the organisation has grown since then.