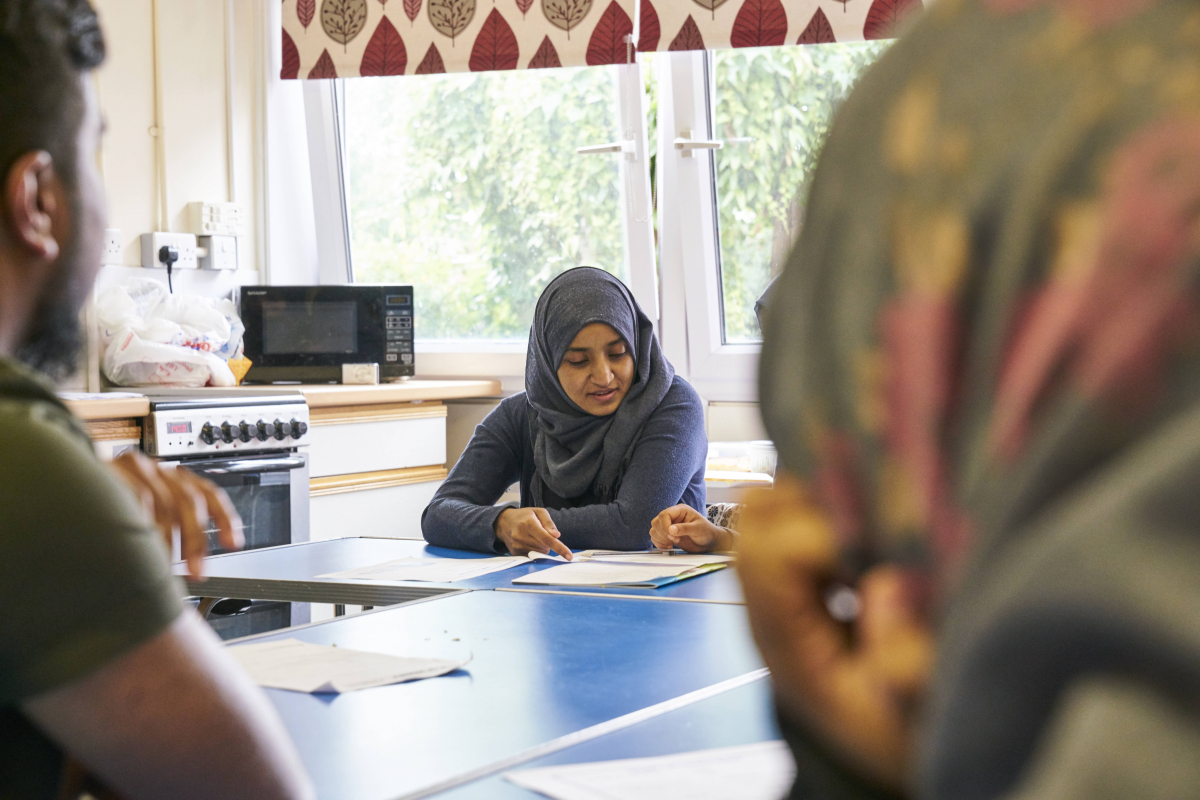 QSA's financial well-being team has now trained 600 other organisations and shortly will pass the milestone of having worked directly with 3,000 households.  The Made of Money team has continued to evolve its approach in light of coronavirus.
­­­­­­­­­­­­­­­As the coronavirus crisis deepened in the UK, evidence emerged of its uneven economic impacts (as well as the well-documented disparities in its health impacts).  Back in April, research by the Resolution Foundation had already found that "Jobs in shutdown parts of the economy are lower paid than average. One-in-four of the lowest 10 per cent for earners work in these sectors, compared to less than one-in-20 of the highest paid workers".  Analysis in May on unemployment rates by the University of Birmingham suggested that as unemployment increased across the country, "Places that have traditionally had above-average rates continue to do so".  Business in the Community identified that "Existing economic disparities could lead to a profoundly devastating and disproportionate impact of Covid-19 on people from ethnic minority backgrounds."
In July, detailed research by Standard Life Foundation on the financial impact of the pandemic found that "Those most at risk of serious financial difficulty are households with earned income from part-time work, self-employment or the gig economy.  People with disabilities that limit their daily activities will also be at high risk, as will families with dependent children."
None of this has surprised QSA's Made of Money financial capability team, which for over 15 years has worked alongside people living on low incomes, to help them improve their long term financial wellbeing.  Made of Money will shortly reach the key milestone of 3,000 households supported directly, mainly in east London, and has trained 600 organisations around the UK in our distinctive approach. 
But how have Made of Money's clients been affected by the coronavirus pandemic and restrictions, and how has our service responded?  In Made of Money's ongoing work with households in east London, the team is seeing more unemployed households, as already insecure work has dried up.  Many households are not meeting basic needs such as food and other essentials, and/or are missing payments for example on rent or other bills, thereby storing up further problems in future.  All of this has created huge anxiety, which for some people is compounded by social isolation, fears associated with needing to do more transactions online as service providers have adapted their ways of working, and lack of digital skills.
At an early stage QSA's Made of Money team recognised that the UK was facing a financial crisis as well as a health emergency.  The team quickly pulled together sources of accurate and helpful finance-related information and these are available on our website and are regularly updated.
Due to social distancing, face to face delivery of Made of Money's group workshops in community venues remains suspended for the time being. This is a challenge, because key to Made of Money's approach is the use of fun and informal sessions to enable people to explore their individual relationship with money, one-to-one and in groups.  However during the crisis, Made of Money clients have been asking for one-to-one support so the team has delivered this over the phone including video conferencing platforms available on mobiles. 
Made of Money was already on the journey to incorporating digital skills within all of its financial capability work, and this has stood the team in good stead as it seeks to offer more of its support online.  The team has created new group exercises, and adapted existing ones, for a group online setting.
QSA is very keen to continue sharing its expertise through short training courses for frontline professionals working with people on low incomes; Made of Money has started delivering training online, a free webinar is available, and more online courses will become available in the coming months – details will be available on our training pages.