Our Fair Funerals campaign held a funeral procession through Parliament Square today to tell the Chancellor to #BurytheDebt by raising the funeral fund for grieving families.
It comes with a newly launched petition that campaign supporters are asked to sign and share ahead of it's delivery to Philip Hammond.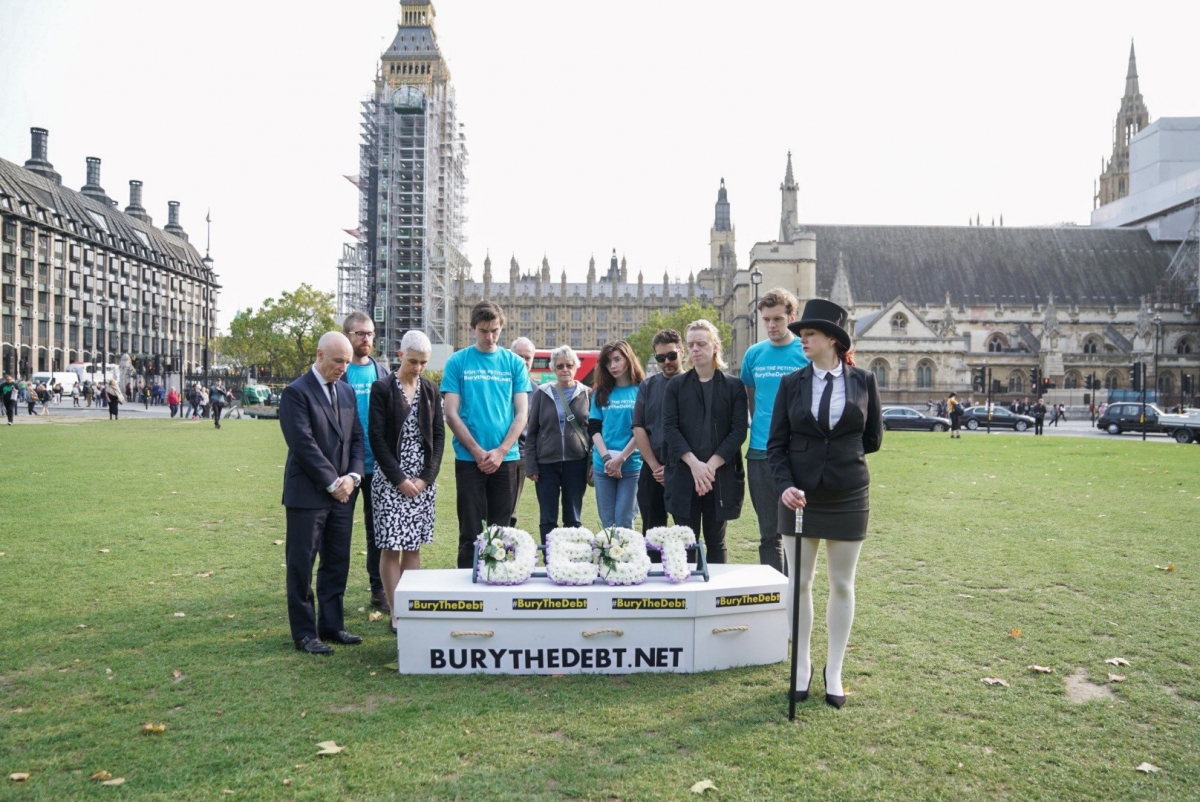 New data from Royal London suggests that up to 1 in 6 families are being forced into debt and poverty because they can't cover rising funerals costs. The government's funeral fund, designed to cover the costs of a basic funeral, has shrunk to only 40% of this in the last 13 years. 
The Fair Funerals campaign, other charities, and the National Association of Funeral Directors have sent a letter to Chancellor Philip Hammond outlining the case for a rise in line with inflation and uprated annually in line with the retail price index. 
Watch our campaign video and hear Kristina's story