An event on 16 August, held at the Museum of the Home, marked the end of our unique housing project for young adult carers in partnership with Commonweal Housing.
Around 40 people attended the event, with representatives from QSA and Commonweal Housing, as well as carers' organisations, other partners and funders.
At the heart of the event was a video showing the experience of "Tim" - one of Move on Up's former tenants. Many of our tenants were invited but most of them are now working, or studying, and moving on with their lives.
We heard from Commonweal Housing about their work and their role in the project, as well as QSA's co-managers for Move on Up, Elizabeth Oyeledun and Lois Gallagher, on the project's outcomes.  QSA's head of services, Claire Brandon, reminded attendees of the key policy recommendations from the final Move on Up evaluation report.
Signing off at the end of the event, QSA's director Judith Moran said of Move on Up:
"Today is an opportunity to celebrate that we did it in the first place but also let us allow ourselves a note of sadness that it's ending, too. We knew at the outset it was only going to be for seven years and we embraced the opportunity to set up a fixed term project, but endings aren't always easy."
Judith went on to thank QSA's partners and event attendees, Move on Up staff past and present, and above all the young people who took part in the project as tenants.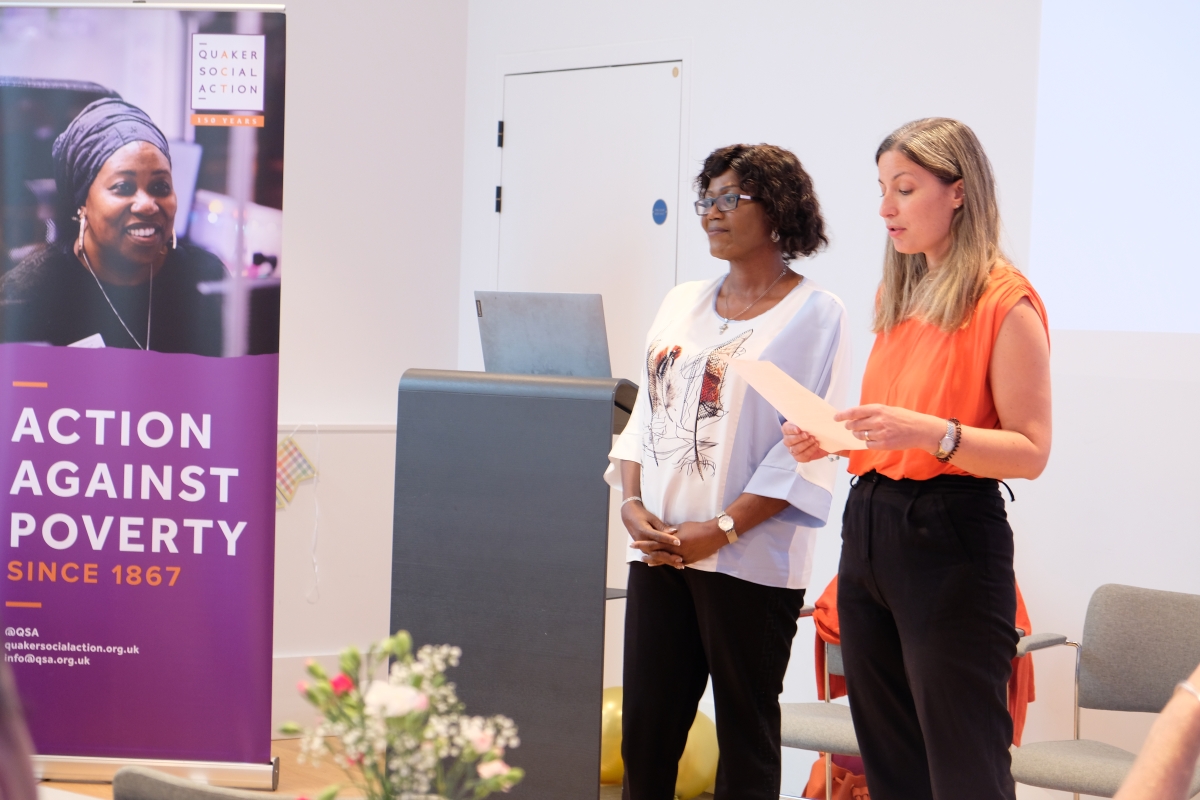 More about Move on Up
Running from 2017 to 2023, Move on Up was a housing project for young adult carers, aged 18-25, delivered by QSA in strategic partnership with Commonweal Housing. Based across four homes in London, it tested a shared housing pathway to independent living, alongside tailored support, in securing positive outcomes for young adult carers.