Joanna came to Made of Money when her salary as a cleaner wasn't going far enough.
Today she is keeping more of the money she works so hard to earn. 
"I am on the move all day from workplace to workplace. I was buying coffee every time I saw a shop. On the way back from school I bought what my children wanted. 
Before I never spoke with the children about money they never knew about it. Now I tell them about paying the bills. I give  them pocket money, one £5 and the younger one £1 they keep it.
I am thinking about my children. I am opening a bank account for each. My children have changed their attitude and they help me with the shopping lists and planning meals and so on. Before I would ignore my bank statements."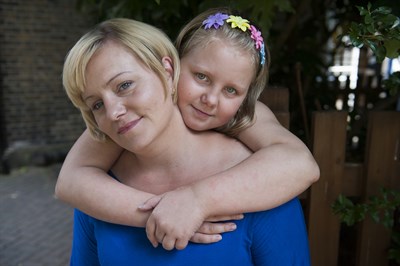 "Now I have money and I have an emergency fund."
Joanna, Made of Money participant