As we went into lockdown in March 2020, significant action was taken across QSA's services, including the closure of our longstanding furniture re-use project, Homestore.
For most of our staff work continued from home, requiring QSA to consider new ways of reaching and supporting service users.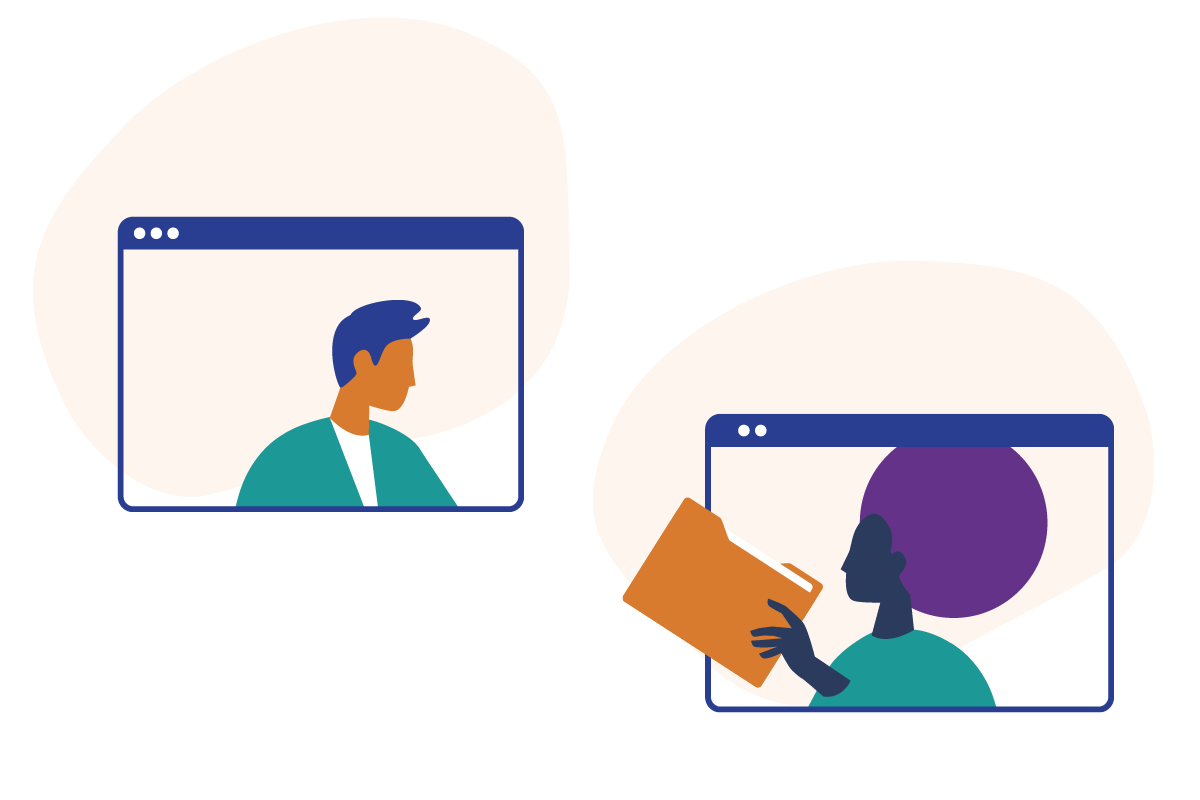 Down to Earth: dealing with increased demand
The pandemic has had a significant impact on our funeral costs helpline, Down to Earth, through the increase in deaths and the extra financial difficulties experienced by people across the UK. We provided expert support and guidance to more than double the number of new clients from December 2020 to March 2021, compared with the same period in the previous year. During periods of peak demand, we implemented a triage system, involving newly trained volunteers and redeployed staff to manage calls and enable the team to provide support promptly.
Developing new digital resources and guidance
New online guidance and resources were developed quickly to take into account the urgent changing needs of our service users. This included guidance from Down to Earth on organising a funeral during the pandemic, a guide to mindful wellbeing in lockdown from This Way Up, and links to helpful financial information and advice from our Made of Money team. Over the course of the year these new resources were accessed by over 25,000 users.
"These words and ideas have been phenomenal and have really helped… There are so many ideas on there that are so simple, that people hadn't thought of."
User of Down to Earth's guide to organising a meaningful funeral during the pandemic

Shifting service delivery and training online
Some projects were able to adapt their usually face to face support to an online setting. This move has not been without its limitations, with many families struggling with digital access and new time pressures, for example as a result of home schooling.
This Way Up, our mindfulness and coaching programme for people on a low income, has provided additional online services in response to the pandemic. A 'pop up' lockdown course was made available for previous attendees to refresh and deepen their resilience skills, applied to the unique challenges of lockdown. We also ran an open access 'introduction to mindfulness' course, for anyone across the UK, which was attended by 60 people.
Down to Earth and Made of Money continued to run training workshops for frontline professionals, sharing knowledge around funeral costs and financial capability. As a result of running this training online for the first time we were able to increase the number of participants to 229 and reach more professionals from outside of London.
Undertaking research and planning ahead
After such an upheaval to QSA's ways of working and the significant impact of the pandemic on the lives of those we support, we have also taken time to reflect upon what we can learn from the year. We commissioned an internal report on the impact of the pandemic at the start of 2021, interviewing service users and staff, and bringing together insights on the broad range of ways that the pandemic has exacerbated existing inequalities in the UK.
As we plan ahead, we have prioritised our commitment to diversity, which will be strengthened by a bespoke piece of work by an external advisor. We will also continue to focus heavily on digital, with a desire to reach more people than before, using a variety of means beyond just face to face methods.