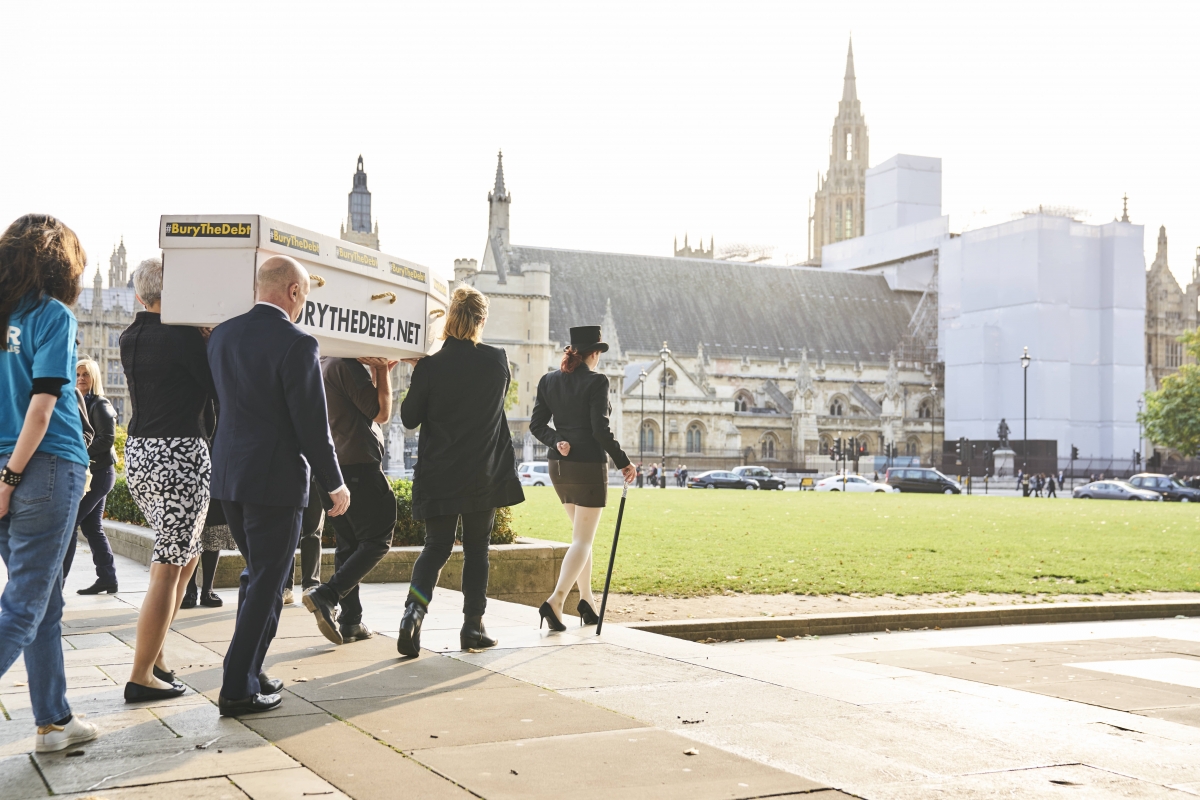 The Fair Funerals campaign has now come to a close.
We intentionally set up the campaign to run for a fixed term, with a view to achieving as much as we could to address funeral poverty – and to leave a significant legacy.
However, Quaker Social Action along with the Down to Earth team will be continuing to:
Assist national journalists and organisations working on funeral poverty with case studies and evidence where possible
Run the Fair Funerals Pledge, updating it with new members and highlighting the transparent practise of funeral directors across the UK
Support organisations and MPs lobbying the government to improve funding and conditions for those unable to afford rising funeral costs
Fair Funerals' legacy
For four years the Quaker Social Action campaign has had a huge impact across three key areas - the funeral industry, in government and by generating public awareness:
An estimated 43%* of the UK's funeral industry are now signed up to the Fair Funerals Pledge, confirming that they have their cheapest prices readily available online for their customers
We have put funeral poverty into the spotlight, with a constant demand from the public and media to hear from our brave campaign spokespeople who share their deeply personal experiences
Along with the support of the Funeral Poverty Alliance, journalists and MPs, we have seen huge government breakthroughs in the last year alone, namely the introduction of a Childs Funeral Fund in England and Wales, and more recently, changes calling a halt to the appalling practises of some councils when handling Public Health Funerals
We've sown the seeds from some much needed reforms to the Social Fund Funeral Payment – a grant for those struggling with funerals costs, which hasn't moved for 15 years and pays less than 40% of the most basic funeral cost
In the autumn, we will be releasing a full impact report on the Fair Funerals Campaign with recommendations for next steps towards bringing a halt to funeral poverty.
If you are interested in receiving a copy, please get in touch on gilesrobinson@qsa.org.uk
*As the industry is unregulated an exact figure of funeral directors is unknown, but as of March 2019, 1,386 funeral directors or branches have signed up, which will increase substantially when Dignity, one of the two largest funeral providers in the country becomes pledge compliant in 2019.
Continue to support Quaker Social Action's work