In 1989 we created one of London's first community furniture projects, Homestore.
Since then we estimate to have helped over 31,000 east London households to affordably furnish their home.
Homestore's site is based in Stratford, east London, where member customers can take their pick from a range of high-quality donated furniture, priced significantly cheaper than in high-street charity shops. Without it, many customers might have to do without items such as a bed or table – or face high cost rent-to-own alternatives.
Homestore's beginnings
Homestore was launched in response to the axing of the Single Payment System, the then social security net, which paid out more money on domestic goods than anything else. When this was replaced by the Social Fund, those moving out of temporary housing were struggling to find the necessary support to equip their homes with basic essential items.
"These first few weeks have been very useful and have clearly demonstrated a real demand for the service."
B.I.A Newsletter, 1989.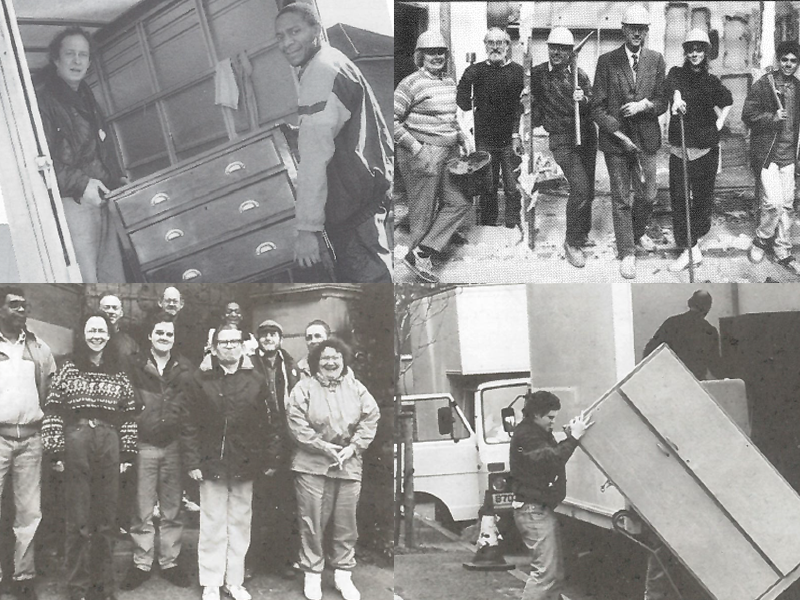 We set up shop in a disused church hall with a team of two staff, volunteers and our new delivery van. By 1991 we had taken on an additional 5,000 square ft storage space, and had completed just shy of 1,000 deliveries within a year.
From the beginning, Homestore has benefited from and provided training to volunteers with learning difficulties, who gain work experience whether out on the vans or based at the store. Volunteers Michael and David have been helping out on and off ever since - a fantastic commitment.
"I started working with Homestore whilst I was still at school.
It's been helpful to me and I like helping people out - it's what I was brought up to do. It makes me feel happy and gets me out of the house." 
Michael, Homestore Volunteer
Homestore today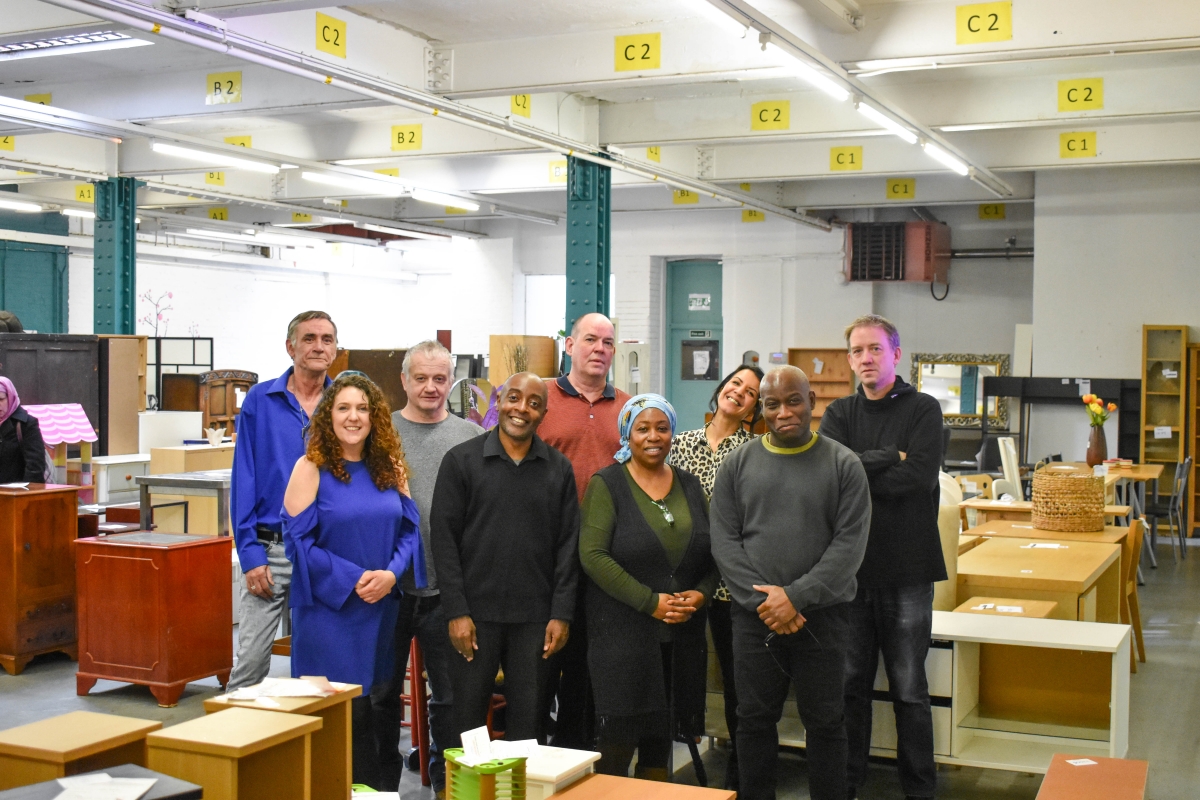 "It has made all the difference. This is my first flat as I was previously homeless.
Homestore has helped me to manage my income further, without incurring debt… Buying a sofa bed means I can have visitors to stay, although I've only got a bed-sit."
Homestore customer
Since 1989 we estimate that Homestore has helped over 31,000 people save over £4 million against the cheapest alternative.
Our aims have always remained the same, but we continue to develop the service by listening to people's experiences so we can make appropriate changes to ensure we are providing east-Londoners with the best service possible.
30 years of Homestore in numbers