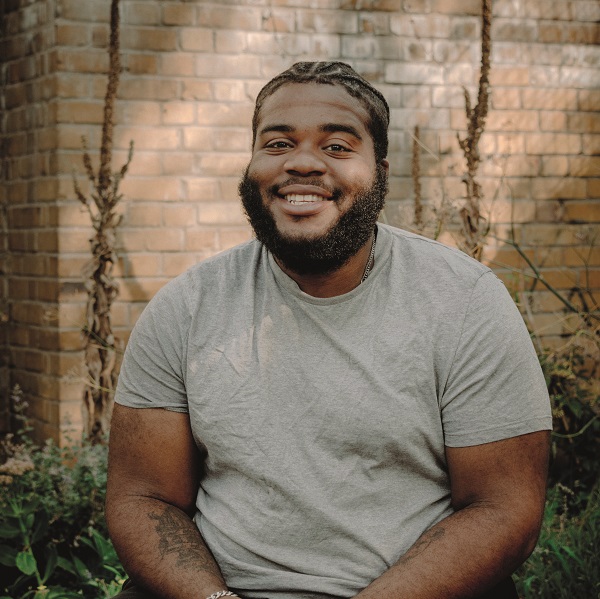 When his mum's depression got worse, Dylan he knew he had to "step up" – he found himself working after school to help with the rent, whilst looking after his mum and little sister.
"I had to bath and feed them both, take my sister to school, and my mum to her appointments. It was a bit crazy to be honest, but I had to do something, no one else would. I didn't really tell people at school, I just kept a smiley face."
In 2016, the family were removed from their home. His mum and sister were placed in a hostel, but Dylan wasn't allowed to join them because he was over the age of 18. A spell of sofa surfing with friends followed for almost two years.
He was put in touch with QSA's Move on Up housing project by a friend; it's unique in the UK in that it's exclusively available to young adult carers like Dylan.
"Living with two people with caring experiences is fun. We get along together. It's cool to hear their stories, to know you're not the only one. Yeah I went through a hard time, but I'm sitting next to people who understand. We can bounce off each other."
During his time at Move on Up, Dylan has been able to make some plans of his own, away from his caring role, which he continues remotely:
"I call my mum daily, and between my sister and I, we make sure she is taking her medication and going to hospital appointments."
"I've had a good experience here. They make sure you are alright. Make sure you're on top of things. It's good to know your next step, your next move. I've got my priorities sorted."
About Move on Up
Young adult carers take on huge responsibility from a young age which can get in the way of their development and leave them behind their peers at a pivotal moment in their lives. Poor educational outcomes, financial insecurity, and a greater risk of relationship breakdown at home can in some cases leave them precariously housed – or even homeless.
Move on Up is our supportive housing project for young adult carers, run in partnership with Commonweal Housing. Across four properties in east London, we house 12 young adult carers at a time, providing affordable rent set at Local Housing Allowance rates, and regular one-to-one support around issues such as renting, learning, employment and ultimately of moving on.