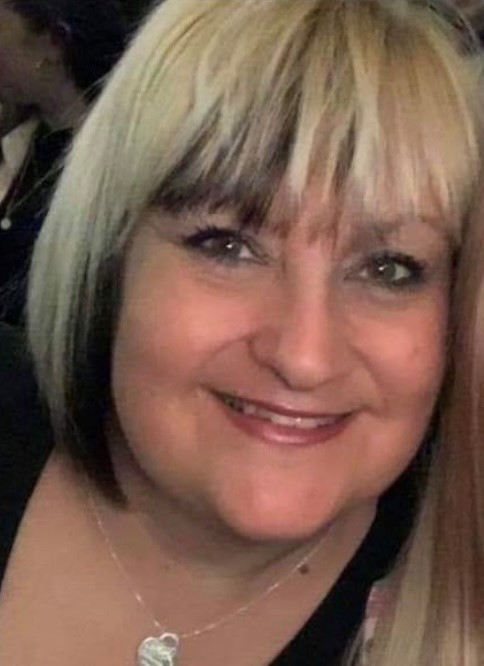 Samantha had been estranged from her brother, Kevin, for over eleven years when he died in November 2020. He had no other close relatives.
She was told that he couldn't have a public health funeral and that, as a direct relative, she would need to organise and pay for one herself, even though she couldn't afford it. 
After an exhaustive period of phone calls, legal guidance, and emotional support from her family, Samantha finally convinced Barnsley Council that it was the only option. A simple, non-attended funeral was arranged for Kevin, over three months after he had died.
'I started looking into direct funerals but the prices were from about £1,500 to £2,500. I just couldn't afford to take on the debt.
'I'd fallen out with Kevin after he didn't turn up to our Dad's funeral – we'd barely been in touch since. 
'It wasn't just Kevin's funeral costs. When I called to try and give up his flat, I was told I would need to pay for any repairs. I knew I'd be entering into a money pit; his flat had been left in a bad way. If I took responsibility for the funeral I'd have to take responsibility for everything else. I couldn't afford it and I wasn't eligible for the Funeral Expenses Payment.
'Luckily, I was put in touch with Sophie at Down to Earth. We started contacting the council to organise a public health funeral for Kevin. 
'We were being passed from pillar to post. People kept giving me different numbers and I was going round in circles – I wanted to give up.
'It was about doing right by my mum. If she was looking down I knew she would have been saying that I need to do something. At this point Kevin had been in the mortuary for four or five weeks. It was looking more and more disrespectful that he hadn't had a funeral yet.
'One minute, you get off the phone and you think, right, I'm one step ahead here, but the next day you get a phone call and you're two steps backs. It was just perseverance, really. 
'It wasn't until 21 January 2021, over three months since he'd died, that they finally agreed to give him a public health funeral. 
'They did ask if I wanted to attend and I said no as I didn't want to cause more expense if there wasn't enough in his estate. All I wanted was to lay Kevin to rest.
'I scattered his ashes on my mum's grave. When I can afford it I'll put on a headstone so it does show that he was here.
'I don't think you should have to argue for a public health funeral. It should be made more straightforward and quicker. Without Down to Earth I wouldn't have known where to turn.'
Note
Barnsley Metropolitan Borough Council does not share any contact details for arranging a public health funeral on its website. It required three phone calls from a Down to Earth case worker to reach Business Core Services, the department in charge of arranging public health funerals. After being turned down twice, it wasn't until the case worker quoted specific legislation from the Public Health (Control of Disease) Act 1984 and a further follow up email was sent that Samantha received confirmation that a public health funeral would be arranged. The funeral itself did not take place for a further 10 weeks after this.
Have you had a negative experience when trying to access a public health funeral? We'd like to hear from you. Please send us an email at downtoearth@qsa.org.uk