Pimlico Million is a resident-led funding and community development organisation, funded by Big Local, and founded in 2015.
As the local trusted organisation, QSA is responsible for overseeing funding for Pimlico Million and supporting the delivery of projects and services where possible.
The Pimlico Million area is located in south Westminster, and is home to approximately 8,500 people. Many households are made up of older people and families with children.
As part of the Big Local fund, residents have come together to invest £1 million to make positive changes to their community. Working with a vision of making Pimlico an even better place to be, Pimlico Million is working to:
Help residents find their voice, take ownership, reach their potential and make positive change in their neighbourhoods.
Inspire and invest in great ideas and projects that increase social cohesion and create pride within our community.
Provide support and opportunities for groups and projects to grow.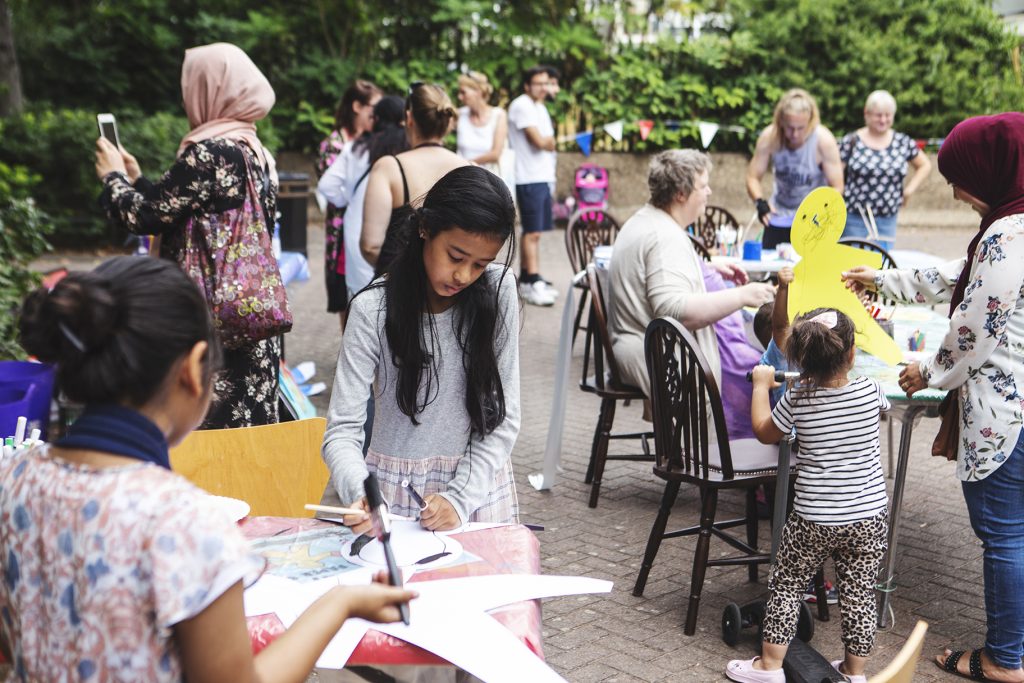 Small grants funding
Pimlico Million provides small grants to local organisations, charities and community groups across the area. This has been a great way to help new ideas and initiatives get off the ground, bringing about positive change and new opportunities for residents.
In 2019/20 (prior to the lockdowns caused by the Covid-19 pandemic), 11 small grants of £1,500 each were given out to local organisations, charities and community groups including arts groups, music classes and the annual family fun day.
"It was really exciting to produce a new event dedicated to the interests of young people in the area, and be able to work in collaboration with so many great organisations!"
SouthWestFest
Reducing isolation and loneliness
The area has a higher than average level of poverty and isolation within the older age demographic of its population. As a result, Pimlico Million has worked closely with local organisations and people to identify the needs of older residents and provide a programme of activities, projects and events. These have included cinema trips, walking football, fishing trips and craft clubs.
Green and open spaces
The area is a densely populated urban environment with significant green spaces that are valued and well-used by residents and visitors alike. Funding has enabled a number of gardening and outdoor clubs to come together, learn new skills and take pride in transforming these spaces. Further funding is also supporting an ongoing feasibility study into green spaces for Churchill Gardens, a large local housing estate. The study is exploring ways to involve the community and partners in developing Churchill Gardens into a flagship estate in terms of its energy consumption, quality of green spaces and environmental engagement.
"Funding allowed the garden club to engage the community in a meaningful way. For some, this was their first exposure to gardening. We've transformed the only green space on the estate into a dynamic community asset."
Close Gardening Club
Pimlico Million is being supported through Big Local and administered by Local Trust for the Big Lottery Fund.