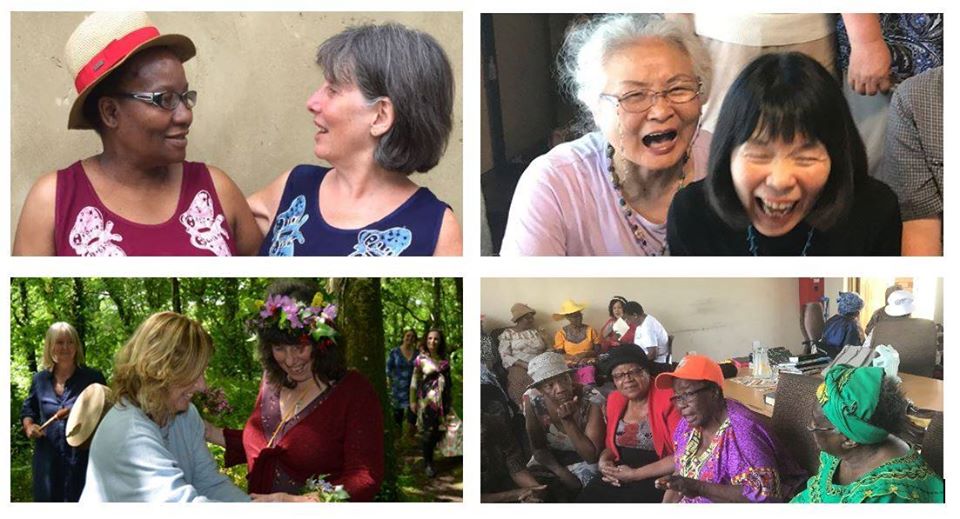 A course with a difference for women aged 48 and over. Run by Hope in the Heart at QSA.
Hope in the Heart presents Ageing Gloriously; an exploration and celebration of ageing, for women 48 and older from many backgrounds.
Honouring the power and diversity of older women, funded by Lottery Community Fund and supported by Quaker Social Action, four one-day creative workshops will bring together women from across London to:
Share stories and life experiences
Challenge stereotypes, recognise the joys and potentials of ageing
Identify and celebrate the virtues that accompany later life (ie compassion, courage, resilience, empathy, wisdom)
Explore strengths and gifts that have resulted from the challenges we have faced
Appreciate the power we, as older women, hold to compassionately transform our own lives, communities and world
Connect joyfully and empathetically with other older women around the world
Approximately 12 participants will be encouraged to reflect, share and celebrate their stories, recognise the virtues that have arisen from their experiences, create resources to remind themselves of these, and set achievable goals to continue creating positive change in their own lives, community and world. Workshop 4 will welcome younger women to share the wisdom and inspiration.
Workshop 1: 6th January                      
New Year, New Beginnings: Celebration, Dreams and Compassion for the new  decade
Workshop 2:  20th January              
Inspired and Inspiring: Glorious Elders (that's US!)
Workshop 3: 17th February   
Women of the Changing World: Small steps towards joyfully transforming our own lives community and world in the 2020s
Workshop 4:  9th March at Simple Gifts Bethnal Green
A focus on ourselves as part of a global sisterhood. We will welcome women of all ages and backgrounds to share an All-Age Inspirational Gathering:
An inter-generational celebration and "Wisdom Exchange" honouring the amazing diversity, power and common humanity among women of all ages and backgrounds