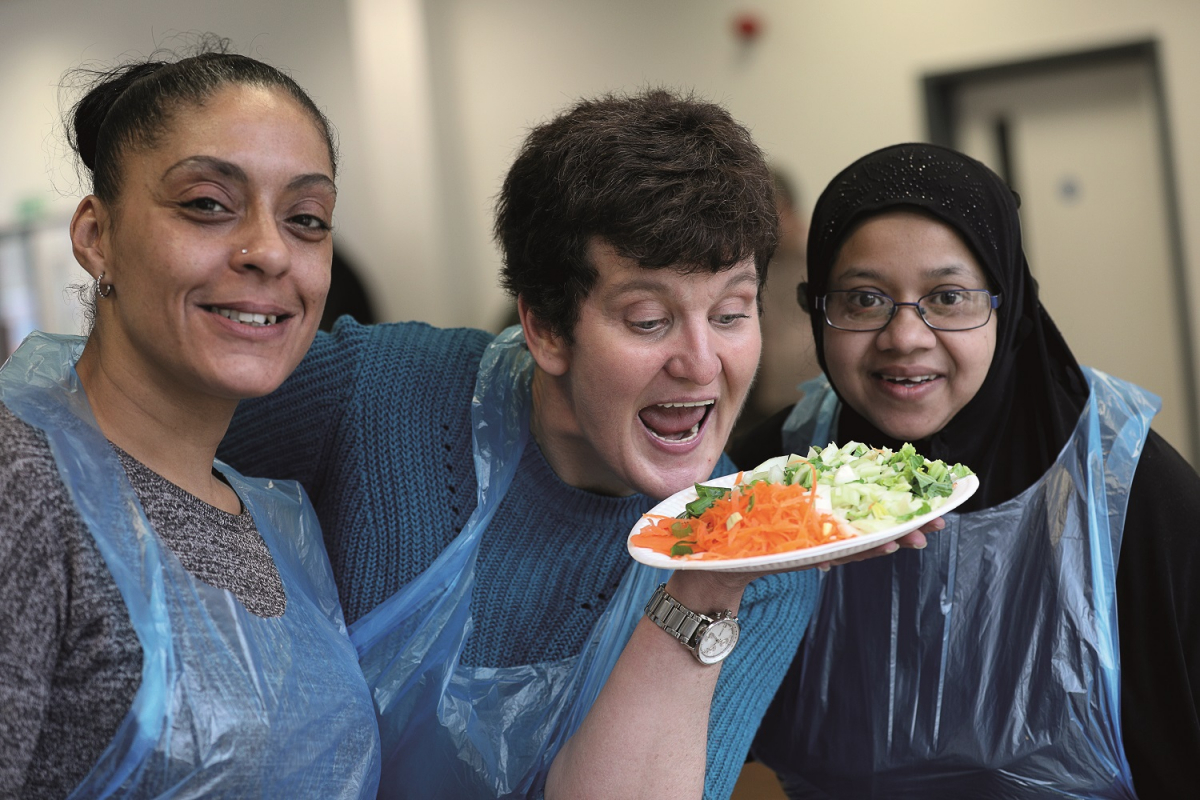 "Me and my family are indoor people and food is our life."
From the memory of her mum's spicy curry goat, to celebrating Eid over a biryani with neighbours, food has always been important to Anna.
Money was tight for the family at the beginning of lockdown – after 35 years in Bethnal Green, Anna had decided on a move to Luton. "We had to get out – the seven of us were confined to a three-bed flat. I'd just really had enough."
Saving for the rent and a deposit meant spending less on food, and reaching out to the local foodbanks for support. But the move to Luton was the fresh start that they all needed and it's paid off big time.
"It's been upbeat since we got here. My life has not changed, but it's changing."
Anna signed up to QSA's Bags of Taste cooking course in January to learn different recipes and meet some friendly new faces.
"Me and my family are indoor people and food is our life. Bags of Taste was somewhere I could mix with people, somewhere to learn to cook something different. I know my Bengali food, but I learnt a different way of doing things."
"Seeing it made in front of you and then you having the opportunity to cook it, and then you all sit down and eat together – yeah it was really, really fun."
Anna came with her best friend Javine, one of the first people she met in Bethnal Green. "We spoke with everybody; we made loads of friends there. We've even got a WhatsApp group where some of us girls from the course still talk. If I cook, I'll put up a picture. We all do it. It's inspiring."
About Bags of Taste
From 2018 until early 2021, QSA delivered the Bags of Taste project in Tower Hamlets, as a franchisee of the national Bags of Taste scheme. During this time, nearly 250 local residents learnt how to cook healthy, tasty meals for less than £1 per portion. The project helped people to find alternatives to highly processed and takeaway foods, by regularly cooking nutritious food at home.